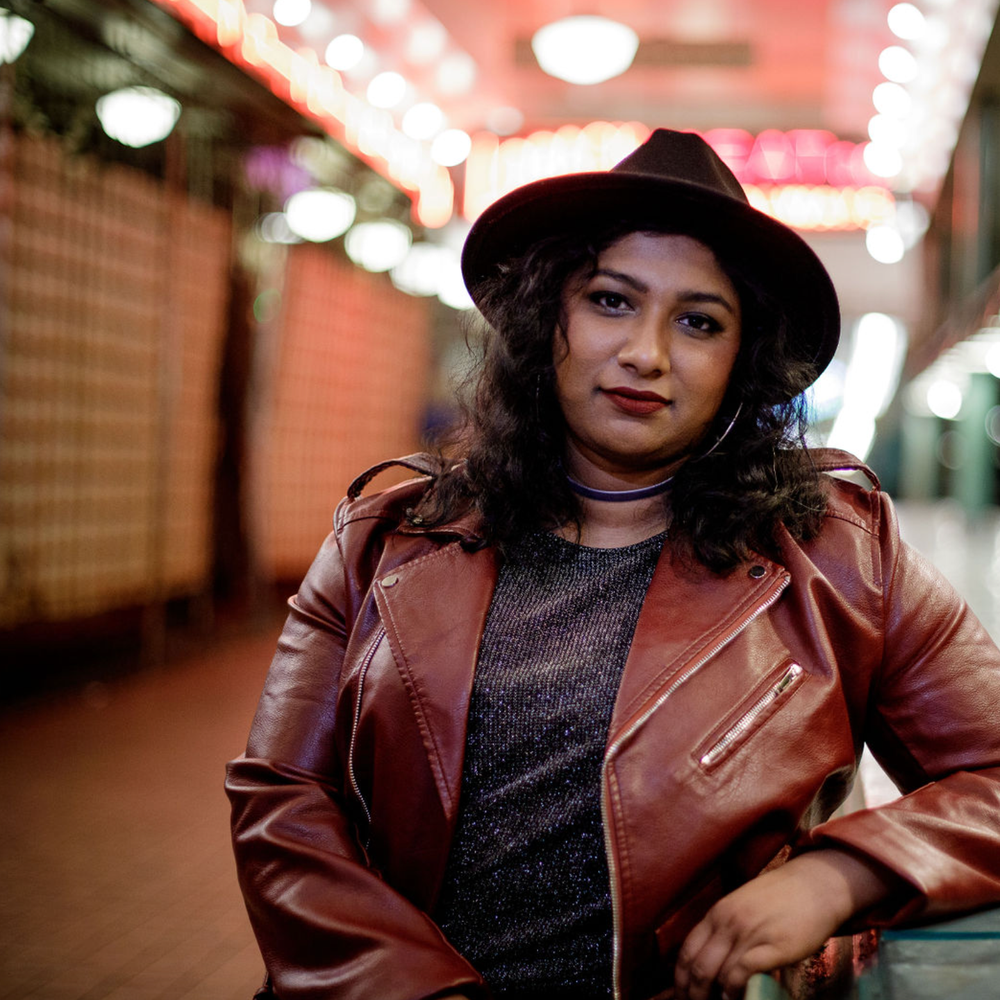 JESS PILLAY: SINGER, SONGWRITER, STORYTELLER
Introspective singer/songwriter, pianist, and guitarist Jess Pillay will immediately entice fans of Rachael Yamagata, Norah Jones, and Missy Higgins.
Known for her soulful alto voice and lyrically-driven songwriting style, Jess Pillay uses her music to wrestle with themes like faith, doubt, hope, loss, and the ever-changing, messy nature of relationships.
She was born and raised in North Seattle by Indo-Fijian parents alongside her two younger brothers, and she knew at a young age that music was her ultimate obsession and calling. Her unique cultural upbringing gave her an opportunity to interact with a complex array of musical influences and styles. While her roots are in sacred music and a cappella choir, Jess grew up listening to the diverse sounds of Bollywood and Pacific reggae along with Seattle rock and folk.
Throughout her life, she has been involved with a variety of group and independent music projects. Jess is a formally trained singer, pianist, and guitarist who studied music throughout school, and she holds a minor in music from a Seattle-area liberal arts university.
Her strong songwriting skills and punchy lyrics are also thanks to her love of language. In addition to her musical training, Jess holds a bachelor of arts in English. Her passion for words and storytelling clearly comes through in songs like Find the Light, a narrative told in third person about a fictional character who is trying to survive in a post-apocalyptic world. Her favorite authors include J.R.R. Tolkien, C.S. Lewis, Ray Bradbury, Jumpa Lahiri, and Anne Lamott.
Her 2021 release If You're There (featuring Kyle Turver) exemplifies Jess' ability to write simple, yet powerful compositions. With soft, folksy harmonies akin to The Civil Wars and hopeful, yet melancholic lyrics reminiscent of Damien Rice, the song gently dives into the intimate intricacies of self-doubt and struggles with faith.
Besides singing, writing, and performing in the Pacific Northwest, Jess enjoys seeing live music, painting, hanging out with her brothers, and curling up on the couch with a good book. Her debut EP Can Anybody Hear Me? (produced by Derik Nelson) features heartfelt, piano-driven fan favorites like Stained Glass and Figure This Out along with some new songs that are a sonic evolution from the stripped down ballads for which Jess is best known.