It all began with a keyboard. A Roland JW-50 workstation, to be exact. 
It was the early 90s, and Jess's dad brought home the cutting-edge-for-its-time synthesizer because he wanted to teach himself to play Bollywood cover songs. What he didn't expect was that five-year-old Jess would fall in love with the instrument. Both of Jess's parents quickly noticed that she could make up her own melodies and plunk them out on the keys, despite not having any formal musical training. So it was decided: Jess would take piano lessons. That single decision changed her whole life. 
Fast forward about 30 years, and Jess Pillay now has a fairly prolific music reputation in the Greater Seattle Area. She has worn many hats over the course of her life: singer, stage performer, choir member, piano teacher, worship director, band leader, songwriter, and recording artist. These days, she mostly lives in the singer-songwriter and performer space and is always on a quest to evolve her sound and deepen her storytelling skills. 
In 2016, after many years of being a well-established and sought-after worship leader in the Seattle church music scene, Jess decided to "break up" with her Christian ministry pursuits and relaunched herself as an independent singer-songwriter. She began writing original music that, for the first time in her life, was about her own story.  
Jess's music often crosses genre lines but can best be described as pop fusion. She seamlessly incorporates elements of folk, blues, rock, funk, jazz to create an easy-listening, heartfelt musical experience. She draws inspiration from artists like Rachael Yamagata, Norah Jones, Missy Higgins, and Lake Street Dive and often gravitates toward melancholic ballads. Her lyrical signature is her introspectiveness. She's not afraid to grab her rawest emotions with both hands and uses her lyrics to explore hard themes like faith and doubt, grief and loss, systemic injustice, and the messy, ever-changing nature of relationships. But no matter what genre she's wading into or what lyrical subject she's tackling, it's Jess's sultry alto voice that anchors her sound–along with her general disposition toward hope and optimism.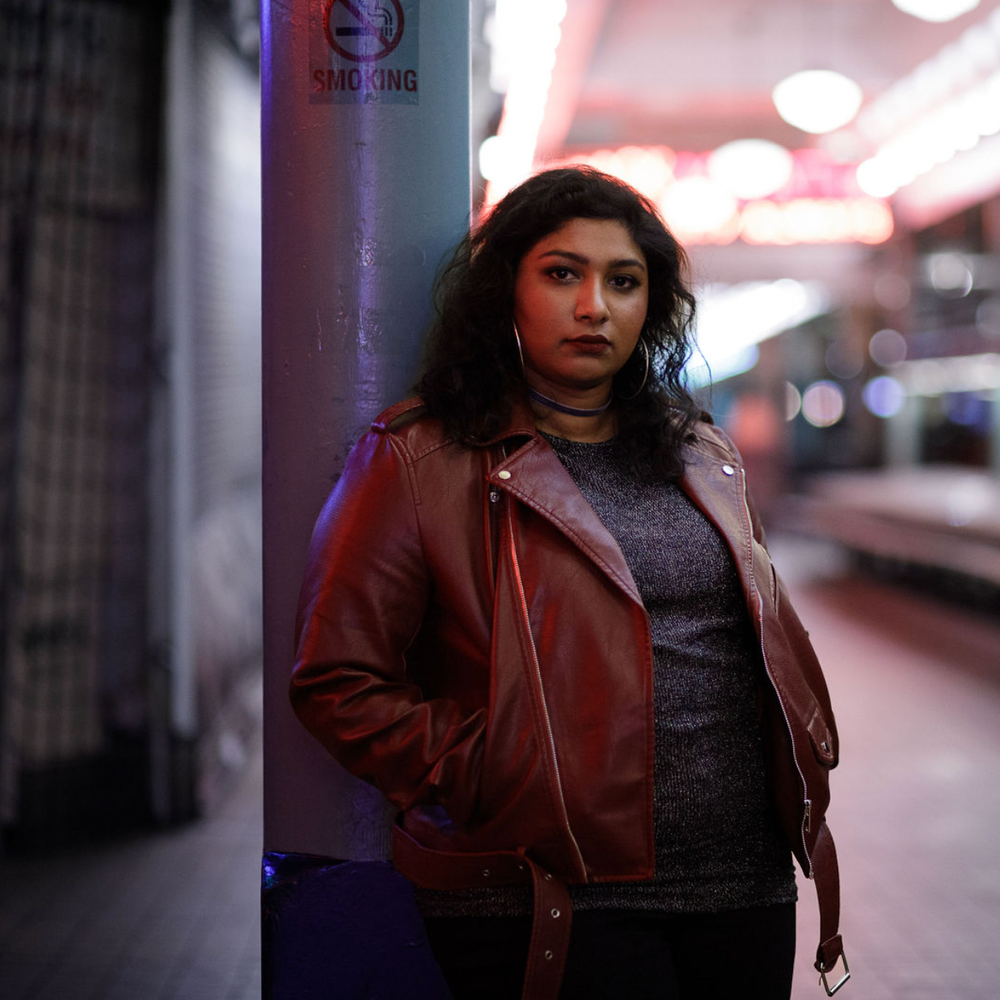 I spent many years leading music in a church context, where, Sunday after Sunday, I'd put together these carefully-crafted song sets about God's greatness and how we shouldn't doubt or worry. And while I'm a firm believer that hope is the way forward, I found many of the church songs I was leading to feel trite or dismissive of what I was actually feeling inside.
When I finally gave myself permission to start writing my own original music as an independent singer-songwriter, I felt liberated. Life can downright suck sometimes, and it was important for me to explore those moments through my art. Songwriting gives me a pathway to safely ask tough questions and process what's happening around me. My ultimate hope is that these songs serve as a mirror for other people and their experiences, that folks who listen might hear their own stories reflected back to them. I've found that real healing comes from embracing the hardest parts of life and the feelings that accompany those experiences instead of shying away from them.
Jess can be found performing around the Pacific Northwest at various private and public events. She has performed at venues such as the Fremont Abbey Arts Center, The Royal Room, The Den Coffee Shop, McMenamin's, and the Edmonds Arts Festival. Her music has also been featured on the Local Roots NW radio show and on The Takeback Podcast.    
In addition to being an independent musician, Jess is a writer, podcaster, and social media manager. As a first-generation Indo-Fijian-American, she is a fierce advocate for social justice and anti-racism and constantly seeks out opportunities to elevate and encourage other creatives of color–especially women of color who are trying to navigate the cut-throat world of creative entrepreneurship.   
When she's not making music or participating in some form of activism, you'll most likely find her curled up on her couch with a good book or falling down an internet research rabbit hole about the Southern Resident orca populations of the Puget Sound.     
You can stream or download Jess's music on all major platforms including Spotify, Apple Music, iTunes, Amazon Music, Bandcamp, and YouTube.
---
Interested in booking Jess for your next event or recording project? 
Send an email to jesspillaymusic@gmail.com or use the form on her contact page to get in touch.